Recent Kōkua Learning Farm Highlights
KŌKUA LEARNING FARM WORKDAYS
COMMUNITY WORKDAYS
Kōkua Learning Farm Community Workdays (open to the public) take place on the first Saturday of each month from 9:00am-11:30am. Projects may involve mulching, weeding, ʻōpala collection, nursery work, planting and harvesting. Register here to join a Kōkua Learning Farm Community Workday.
LEARN MORE ABOUT WORKDAYS HERE
PRIVATE GROUP WORKDAYS
To plan a private workday for your school, church, business, military group, club, or other group, or if you are an individual who would like to volunteer at the farm on weekdays. Contact volunteer@kokuahawaiifoundation and we will work with you to find the best fit.
Private Group Workday Interest Form
KŌKUA LEARNING FARM YOUTH INTERNSHIP
BECOME A MAHIʻAI
Kōkua Learning Farm Youth Internship Program is open to students in grades 9-12. High School students from across Oʻahu- private, public, and homeschool, are welcome and encouraged to apply. The Kōkua Learning Farm Youth Internship Cohort meet weekly on the farm. As a group, students will gain experience as mahiʻai through on-farm training to build skills and knowledge around agroecology, crop cultivation, fruit and vegetable production, soil health maintenance, and culinary explorations.
Learn More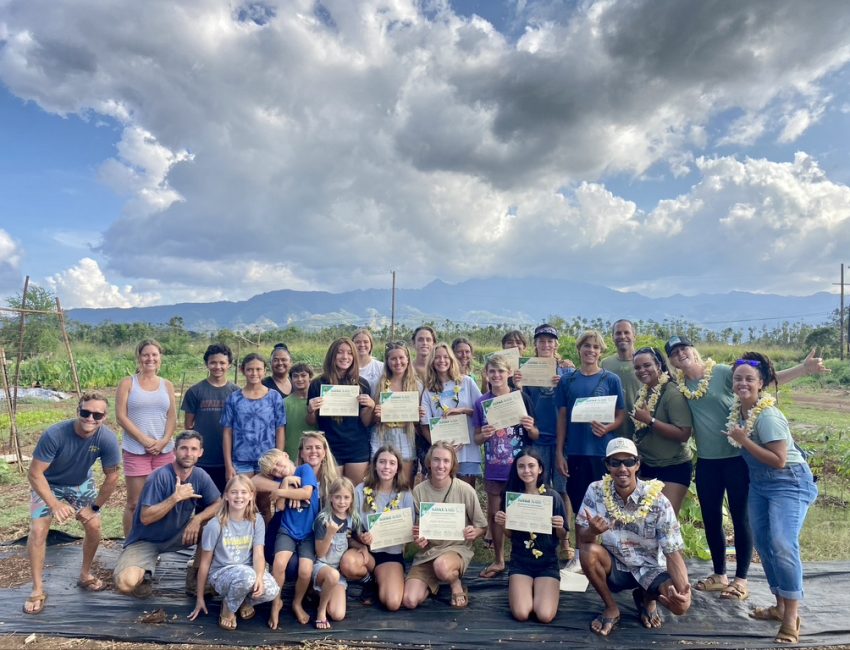 KŌKUA LEARNING FARM FIELD TRIPS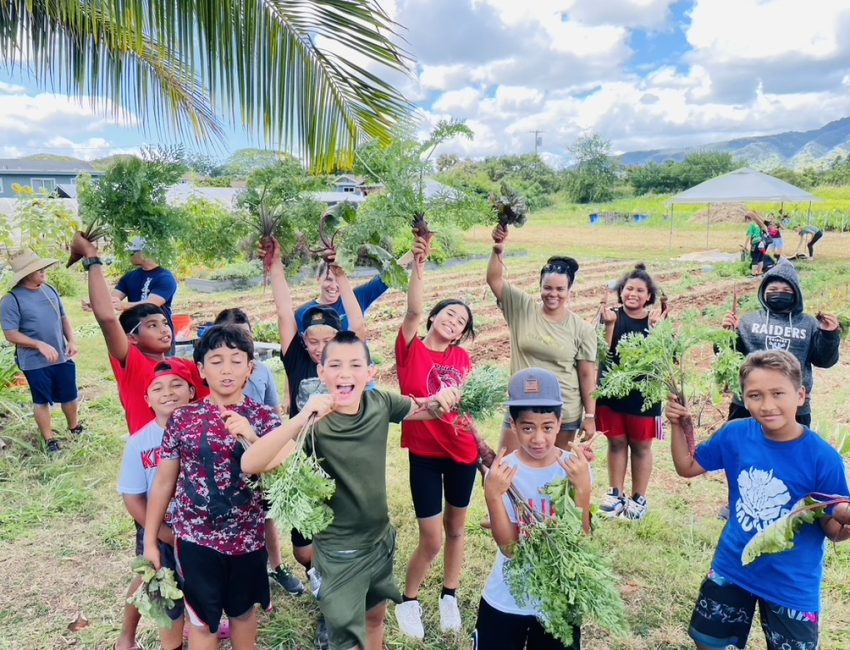 FARM FIELD TRIP
We offer the Kōkua Learning Farm as a field trip destination for learners of all ages to learn about all aspects of our food system, experiencing and learning about food production, compost, agroforestry, pollinators and more! Field Trips are limited so be sure to request a field trip today! Day of activities will be designed around age, group size, and what is currently happening on the farm.
Learn More
ʻĀINA EDUCATOR TRAININGS
DEEP DIVE INTO OUR ʻĀINA IN SCHOOLS CURRICULUM!
ĀINA educator trainings take place quarterly on the Kōkua Learning Farm. These trainings are full of hands-on learning opportunties, diving deep into grades K-6 ʻĀINA In Schools Curriculum.
Learn More