A message from our Co-Founders
Aloha!
20 years of Kōkua Hawai'i Foundation! What an amazing two decades it has been! Developing a nonprofit organization in Hawaiʻi has meant growing partnerships and friendships that are rooted in the common goal of working to make the future greener and brighter for all of our Keiki. It has been the honor of our lifetime to work alongside such an inspiring staff, board, and dedicated volunteer base striving towards a common vision.
As we see the first generation of students that began the journey with us in elementary school, now all grown up and entering the world as stewards of the earth, it's not always easy to quantify the impact Kōkua has had on their lives.  We hope that the information in this 20 Year Impact Report can help to paint the picture of the work it takes to foster a more engaged and compassionate community.
We look forward to many more years of working alongside all of you.
Mahalo,
Kim & Jack Johnson
KHF Co-Founders
20 Years In 20 Minutes! Watch our Kōkua Hawaiʻi Foundation Impact Video:
Explore Our 20 Year Impact Report Below:
You can also download the full PDF of our impact report here.
"Everything that Kōkua is doing has worked. I was just a senior in high school when I volunteered at the first Kōkua Festival and now I am a UH professor. Every single thing that Kōkua has given me i've been able to give back through their programming. That seed has grown in me so strong that I want other people to experience it. I have seen little ones that have had ʻĀINA In Schools and now they're my students in college becoming teachers saying things about how they remember harvesting all of that ʻuala in their ʻĀINA lessons" 
Dr. Summer Maunakea, Professor at University of Hawaiʻi & Kōkua Hawaiʻi Foundation ʻĀINA Program Specialist + Volunteer at First Kōkua Festival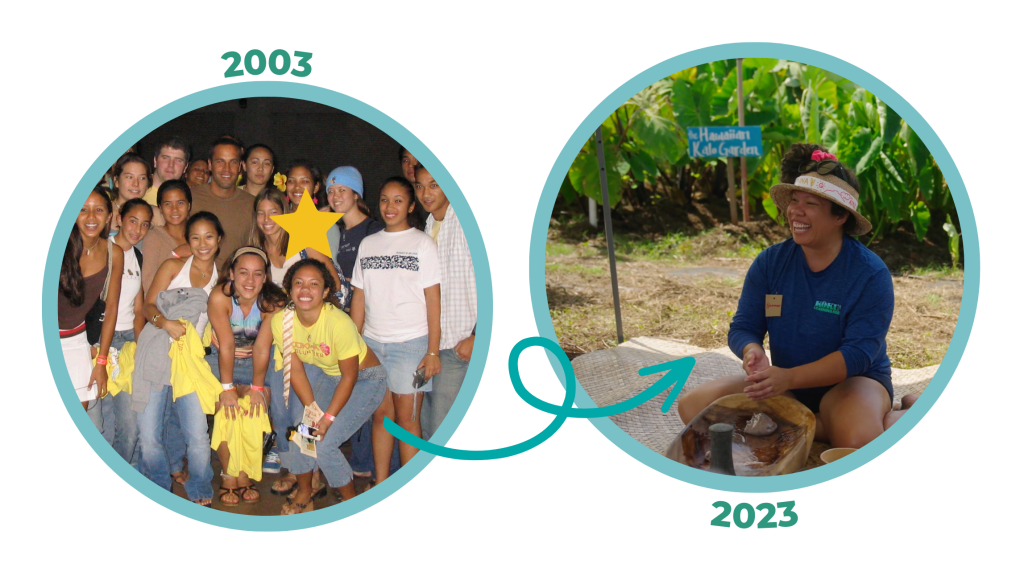 "As a student at Sunset Beach Elementary School I got to participate in the ʻĀINA In Schools Program from kindergarten through sixth grade. Now I am back here as a teacher, I love to see the full circle.  My students get to learn and participate in fun activities about healthy habits and living a healthy lifestyle."
Darcie Burke, Teacher at Sunset Beach Elementary School + Former ʻĀINA In Schools Student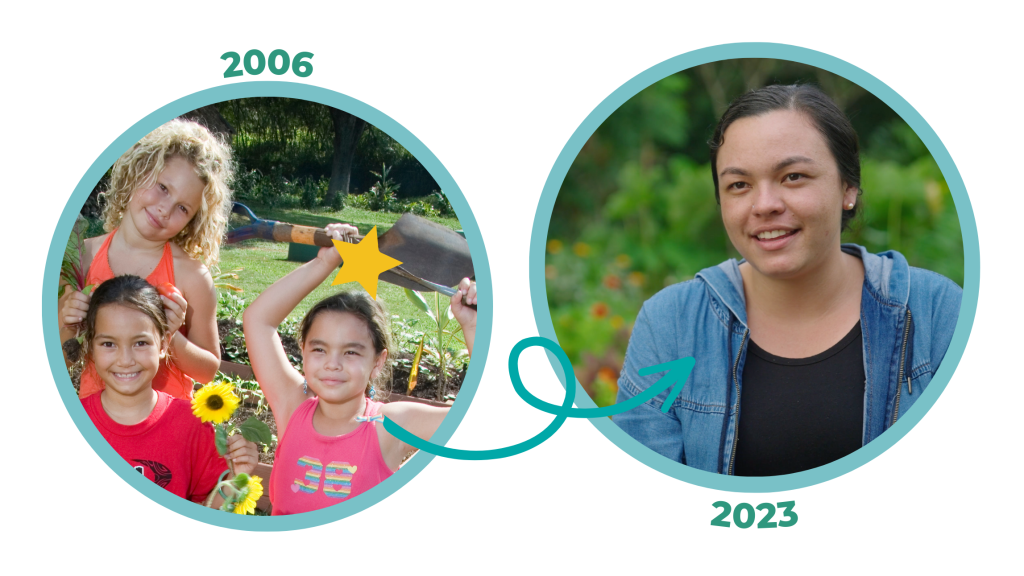 Support Our Mission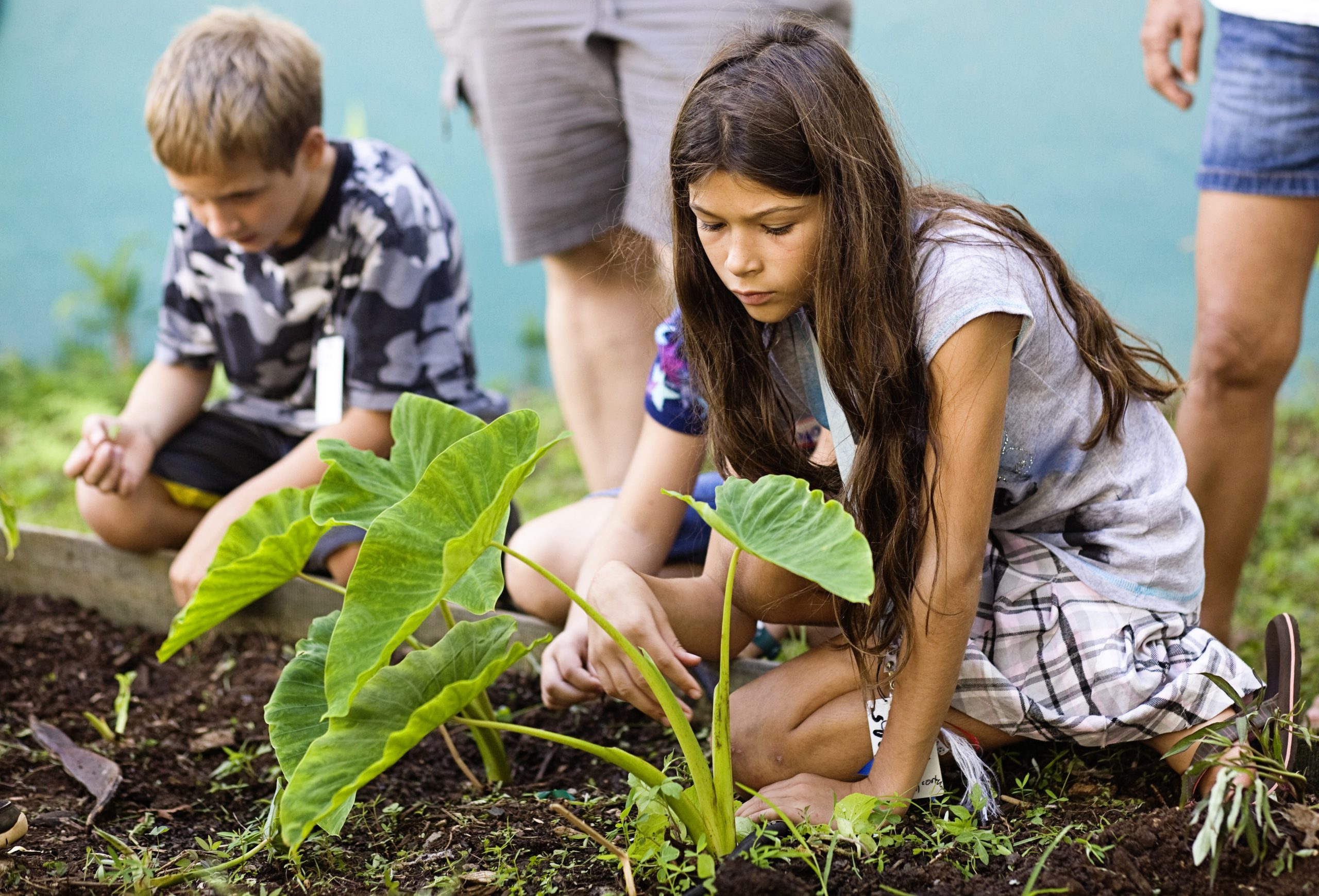 Support Kōkua Hawaiʻi Foundation
Become a Member today to support Kōkua Hawaiʻi Foundation and all future impacts!
Become A Member