Kōkua Hawaiʻi Foundation staff is a team of experienced educators both in the field and in the community. They are committed to growing a healthier future for Hawaiʻi, dedicated to serving their community, and passionate about the mission of the Kōkua Hawaiʻi Foundation.
Our Team
Kim Johnson
Co-Founder, President & CEO
Raised in California, Kim spent her childhood playing on the beaches and exploring the mountains. She attended UC Santa Barbara where she double majored in Art and Mathematics, received her Masters in Education and teaching credential in secondary math education…and met her future husband, Jack Johnson. In 2003, Kim and Jack hosted the first Kōkua Festival and founded the Kōkua Hawaiʻi Foundation. Kim served as the Executive Director for the first 12 years, helping to develop and oversee KHF's main programs, and transitioned to President of the Board in 2015. Since KHF acquired the new property in 2019, Kim has stepped back in to create the vision and oversee the strategic planning as Kōkua embarks on this new journey. Kim enjoys being in the field as an environmental educator assisting with lessons, cleanups and workdays, which allows her to guide KHF's programs and development from a multifaceted perspective.
Natalie McKinney
Chief Program Officer
Natalie was raised on the North Shore of Oʻahu. She has worked in the non-profit sector for the majority of her professional career, with an emphasis in environmental education and curriculum development. Natalie loves home-grown mountain apples and enjoys ocean sports of all kinds.
Liz Fujii
Chief Operating Officer
Liz has worked in non-profit management, social innovation, and social justice for 15 years, including as the Executive Director at Molokai Child Abuse Prevention Pathways and a Program Manager at Kupu. Before returning home in 2015, she worked in progressive advocacy for ten years in Washington, DC, where she also performed as a modern dancer, trained as a community organizer, and became part of the global sangha of socially engaged Buddhists. Born and raised in central Oʻahu, she is a Hawaiʻi public school graduate and holds a BA from Washington University in St. Louis and an MBA from Quantic School of Business and Technology. She sits on the Board of the Hawaiʻi Alliance of Nonprofit Organizations and the Grantmaking Committee of the Hawaiʻi People's Fund. In her free time, she enjoys yoga, playing with her dog, building beloved community, and venturing into wild places, especially in her new home moku of Waialua. In the effort to be an ally and accomplice to the indigenous people of Hawaiʻi, Liz is in a daily practice of learning, unlearning, stepping up, stepping back, and cultivating complex forms of kinship, care, and responsibility.
Kelly Perry
Volunteer & Partnership Director
Kelly Perry is a lifelong resident of Waialua. After graduating from the University of Hawaiʻi with a Liberal Studies degree with an emphasis on environmental science, Kelly began her career as an Environmental Educator at the Hawaiʻi Nature Center, this sparked Kelly's love of nature and the importance of connecting children to the environment, and where her respect of volunteerism was sparked working alongside dedicated docents. A decade later, Kelly continued her non-profit environmental work closer to home, as the Volunteer Manager at the Waimea Valley Audubon Center, where she experienced the power of a concerned and involved community in caring for our natural and cultural resources. Kelly joined Kōkua Hawaiʻi Foundation as the ʻĀINA In Schools Volunteer Coordinator in 2008, then the ʻĀINA In Schools Program Manager for over 7 years. Kelly most enjoys working alongside our volunteers and partners in support of our programs, events and the Kōkua Learning Farm. Kelly has a Certificate of Volunteer Management.
Jaclyn Armstrong
Outreach Director
Jaclyn was born and raised on the North Shore of Oʻahu. She attended Sunset Beach Elementary and graduated valedictorian from Kahuku High and Intermediate. She studied at the University of California at Santa Barbara where she received a degree in Environmental Studies with an emphasis in Sustainable Food Systems and Minored in Education. She previously worked for Heal the Ocean, Explore Ecology and Bureo. Jaclyn is also a 5 Gyres Ambassador and is passionate about waste reduction. She enjoys reading, cooking, surfing and gardening!
Sara McGuigan
Social Enterprise Director
Sara is originally born in New York, but moved to Oʻahu after college to serve as an Officer in the U.S. Coast Guard, her most rewarding assignment being Captain of a Patrol Boat that served the life-saving and environmental protection missions throughout the Hawaiʻian Islands. She then obtained her MBA, attending Dartmouth College's Tuck School of Business. Sara comes with 6 years of retail merchandising and buying experience in industries ranging from fashion to consumables to electronics at some of the world's biggest retailers while also having started her own clothing line and e-commerce business. Sara is extremely excited to have made her way back to Oʻahu, and is a proud Waialua resident who has a deep love for the North Shore Community, surfing, gardening, and hula.
Daniel Rodriguez
Kōkua Learning Farm Manager
Daniel was born and raised in Haleʻiwa! He is passionate about farming, restoring native Hawaiian plants and taking care of the ʻāina.
Greer Dickson
Office Manager
Greer was born and raised in Aeoteroa New Zealand where a love for protecting the outdoors, ocean conservation and indigenous studies was ingrained. Greer obtained a Bachelor of Communications at Auckland University of Technology and opted to take electives in te reo Māori focusing on the Māori language, culture and history. Greer has grown up with a keen interest in supporting her local community spending time volunteering for St Vincent De Paul house in their Caritas program, helping create activity based, educational after school programs as well as a safe space for children whose families have recently become homeless. At Motatapu, a small island off of the Auckland coast, Greer worked in their native plant conservation program with the ultimate goal of getting Motutapu pest and weed free. At both Lunches of Love and KidsCan Charitable Trust Greer supported their teams in putting together healthy lunches for children to never go to school hungry.
Lei Tamayo
Grants Manager
Terri Langley
ʻĀINA Farm Stand Manager
Born and raised in Omaha Ne. Terri grew up with an affinity for the great outdoors, her family were farmers and ranchers, so being with nature is her happy place.  After moving to Hawaii she was immersed in all things `āina, and became focused on local, cultural food production, and the role it plays in our health journey. She has owned her own health focused business for over 20 years, and is passionate about the creativity that food preservation brings.  Her work in Waianae moku includes, owning and operating a brick and mortar retail establishment, developing a farm to fork visitor program, providing resource management assistance in pre-contact loʻi, developing value added program support, providing ʻāina based learning opportunities for island keiki, and many many hands-on, community workshops.  Terri dreams of cultivating a life of stewardship for both land and people.
Monet Bisch
Communications & Outreach Manager
Born and raised in Waialua, Oʻahu, Monet grew up loving the ocean and everything outdoors. She is a graduate of Kamehameha Schools Kapālama where she developed an understanding and appreciation of ʻāina-based education. She studied at the University of Hawaiʻi at Mānoa where she obtained three degrees in Business Management, Marketing, and Entrepreneurship and co-founded her own ʻāina-based organization, Ka Lau O Ka Lāhui. Her work with Ka Lau O Ka Lāhui has embraced perpetuating her Hawaiian Culture and the ʻŌlelo Noʻeau, "ʻAʻohe hana nui ke alu ʻia," meaning no task is too big when done together by all. In her free time, Monet enjoys any activity in the water including paddling, surfing, swimming, and diving.
Ana Le'a Mathis
Program Coordinator
Ana Mathis is a dynamic educator, seasoned food activist and farmer with a wide range of expertise in the fields of organizational management, 'āina based education, youth development and community engagement. Growing up between Kealakekua on the Big Island and Pauoa Valley on Oahu, Ana has grown up with a love of learning and growing with the land since she was a keiki. Her life purpose is to use food as a guiding force in connection with others. She has been able to execute this life purpose through her work as an educator for food justice associations, non profit organizations, summer camps, as well as starting her own plant based cafe and juicery.
Caitlyn McCall
Program Coordinator
Caitlyn was born and raised in California, where she grew up volunteering for various nonprofits in her community and blossomed her love for hiking. She learned from family about the reciprocal benefits of caring for the ʻāina and an interdisciplinary approach toward environmental stewardship. Following her passion, Caitlyn graduated from UH Mānoa with a B.A. in Sustainability in May of 2022 while simultaneously operating as an environmental educator and staff member at Sustainable Coastlines Hawaiʻi. Caitlyn enjoys upcycling marine debris, diving, skating, camping, gardening, and finding the next great eatery. Her favorite quote is: "Action on behalf of life transforms. Because the relationship between self and the world is reciprocal, it is not a question of first getting enlightened or saved and then acting. As we work to heal the earth, the earth heals us." ― Kimmerer, Braiding Sweetgrass"
Carolyn Flacker
Program Coordinator
Carolyn was raised in Boise, Idaho and moved to O'ahu to attend UH Manoa – shortly after being here she knew it would not be a temporary transition but a place to call home forever; as a foreigner to the land, and with an existing passion for the environment, it only felt right to dedicate her work to learning more about and caring for 'āina. In May 2020 she graduated with a degree in Natural Resource and Environmental Management focusing on community and cultural resource management. She is passionate about composting and its effect on soil health, community engagement in growing their own food, utilizing native agricultural practices for sustainable food growth, and normalizing the use of staple island food crops in our everyday diets. Her past work with Hoʻokuaʻāina, Keiki and Plow, and Windward Zero Waste Schools Hui has sanctioned growth in each of these areas. She believes the best way to shape the future is by teaching and inspiring the next generation.
Janice Staab
Program Specialist
Janice was born and raised in Mānoa Oʻahu. She is a committed community organizer with a background in developing educational programming for nonprofits.  Her passion working for nonprofits that focus on the environment, culture, and creativity has led her to work for the Nature Conservancy of Hawaiʻi, Mālama Learning Center, Brown Girl Surf,  Art Explorium, and the Oahu Agriculture and Conservation Association. She is a founding member of the Hawaiʻi Environmental Education Alliance and an Audubon Society Together Green fellow. Janice has her masters degree in education from the University of Hawaiʻi and has taught students and educators of all ages.
Lisa Jeffers-Fabro
Program Coordinator
Lisa holds a B.A. in Theater Arts from UC Santa Cruz and a M.Ed. in Elementary Education from UH Manoaʻs College of Ed. A licensed teacher in Hawai`i for over 25 years, she has worked in both public and private sectors, completed accreditation for the International Baccalaureate Primary Years Program (PYP), mentored student teachers and more. Lisa piloted NOAAʻs Navigating Change Curriculum Program; was a founding faculty member for Kamehameha Schoolʻs Waialua Kilohana Summer School Program; and helped in the development of the Hawai`i Environmental Education Alliance (HEEA) Hawaii's Environmental Literacy Plan (HELP) to address environmental education and environmental literacy in Hawaii's schools. She and her husband also founded the non-profit organization Friends of Ka`ena focusing on the restoration of native Hawaiian plants. Lisa is a recipient of the National Disney Magazineʻs Award for Community Service and the State of Hawai`i Keeping Hawai`i Green Award. She splits her time between Kōkua Hawai`i Foundationʻs 3Rs School Recycling Program and Waimea Valley Hi`ipakaʻs Cultural Education Department inspiring stewards of all ages to care for our island home.
Mackenna Cady
Social Enterprise Coordinator
Mackenna was raised on the west side of 'Oahu and grew up surfing and freediving. Spending time in the ocean elevated her love for the planet, and exposed her to the devastating effects of plastic pollution. She became an active testifier for local conservation legislation, led monthly beach cleanups around the island, and raised awareness about environmental issues through art and educational infographics online. Now, she's channeling her passion for the environment with Kōkua Hawai'i Foundation, encouraging people along their journey to reduce waste and take care of the Earth. In her free time, she enjoys drawing, jewelry-making, and cleaning up microplastic on the beach.
Camille Chamness
Kupu ʻĀina Corps Kōkua Learning Farm Intern
Josh Asano
Kōkua Learning Farm Assistant
I was born and raised in Haleʻiwa and enjoy farming. I'm very grateful that I'm now part of Kōkua Hawaiʻi Foundation and that I get to help take care of the ʻāina.
Sarah Gelb
ʻĀINA In Schools, Nutrition Coordinator
Sarah is a Family Nurse Practitioner with a Masters in Nursing from UH Mānoa. She also has a B.S. in Psychology from Tufts University and a Masters in Education from Carthage College. Sarah brings with her a wealth of experience in non-profit management and curriculum development, previously serving as the Executive Director of Growing Great, a Los Angeles-based school garden and nutrition education non-profit. She also works as a Nurse Practitioner at Kalihi Palama Health Center. Sarah is passionate about promoting health and wellness through nutrition and primary care. She loves spending time with her two sons and husband and going for runs in the mountains or on the beach.
Summer Maunakea
ʻĀINA In Schools, Educational Specialist
Summer is from Waipahu, Oʻahu. She is driven by her kuleana to mālama ʻāina—to care for, protect, and ensure the continuity of all that nourishes and sustains life. Summer is an educator at heart and aims to encourage all children of Hawaiʻi to cultivate deep kinship with their natural environment and community. She has a PhD in education at UH Mānoa with a focus on ʻāina-based pedagogies. She loves surfing, paddling, growing food, and spending time with her ʻohana.
Our Board
Kim Johnson
President, Co-Founder & CEO
A teacher who stumbled into non-profit and music management, Kim Johnson utilizes her education theory to create community engagement campaigns and programs for music tours and festivals as well as environmental foundations and schools. In 2003 Kim, together with her musician husband Jack Johnson, hosted the first Kōkua Festival and founded the Kōkua Hawaiʻi Foundation. In 2003, Kim and Jack hosted the first Kōkua Festival and founded the Kōkua Hawaiʻi Foundation. Kim served as the Executive Director for the first 12 years, helping to develop and oversee KHF's main programs, and transitioned to President of the Board in 2015. Since KHF acquired the new property in 2019, Kim has stepped back in to create the vision and oversee the strategic planning as Kōkua embarks on this new journey. Kim enjoys being in the field as an environmental educator assisting with lessons, cleanups and workdays, which allows her to guide KHF's programs and development from a multifaceted perspective. In 2008, Kim and Jack founded the Johnson Ohana Foundation to support environmental, art, and music education, which has directed grants and donations to over 400 non-profits around the world. Through her leadership roles on the boards of both the Kōkua Hawaiʻi Foundation and Johnson Ohana Foundation, Kim has spearheaded efforts to build an impact investment strategy in order to align investments with mission and values, to support social and environmental impact, and to leverage influence as an investor to promote corporate sustainability. As Jack's manager, Kim has taken a lead role in advancing greening initiatives for all aspects of Jack Johnson's touring, and has served as creative lead in the development of fan engagement campaigns through their All At Once social action network. To take green touring to the next level industry-wide, Kim helped create the Sustainable Concerts Working Group and led the global launch of BYOBottle, a campaign to promote reusable water bottles and reduce plastic waste at music events. Throughout all of these efforts, Kim & Jack strive to raise awareness in support of sustainable local food systems and plastic free initiatives both locally and globally.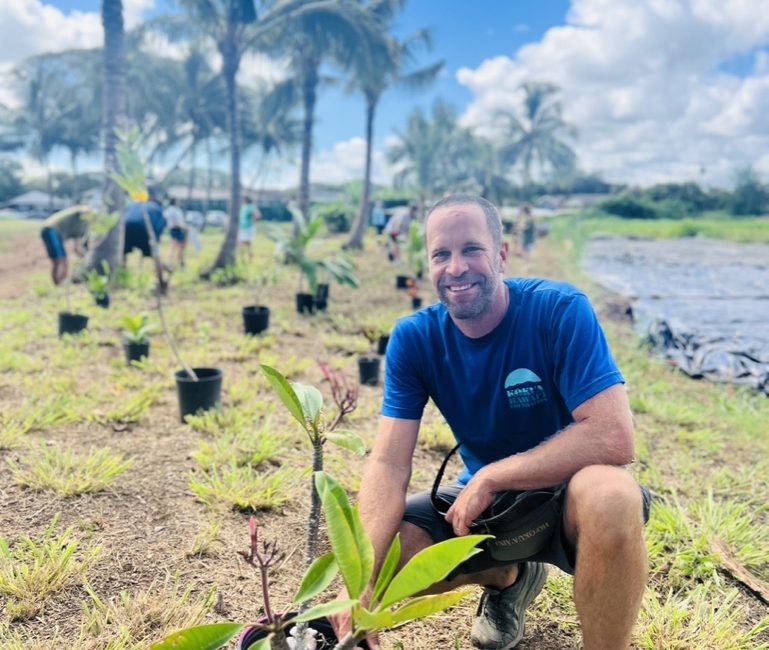 Jack Johnson
Vice-President & Co-Founder
Jack Johnson grew up surfing and playing guitar in Hawaii. Since 2001, he has released 6 studio albums and 2 live albums that have sold over 25 million copies worldwide. Jack's latest album, From Here To Now To You, debuted #1 on the Billboard Top 200 Albums chart, Johnson's fourth chart toping album to date. His Brushfire Records label and touring crew have been leaders in the greening of the music industry and his All At Once social action network connects fans with local non-profits at each tour stop. Jack, with his wife Kim, founded the Kokua Hawaii Foundation to support environmental education in Hawaii's schools and communities, as well as the Johnson Ohana Foundation to support environmental, art and music education worldwide.
Laura Moritz
Secretary
Laura is a surfer, mother, and attorney with Alston Hunt Floyd & Ing. Laura loves Hawaiʻi and is thrilled at the opportunity to further environmental education for its young people and communities.
Julie Rene
Treasurer
A founding board member of Kōkua Hawaiʻi Foundation, Julie Rene is a business manager with Provident Financial Management. She donates her expertise and time to oversee the Kōkua Hawaiʻi Foundation's accounting and socially-responsible green investments.
Blake McElheny
One of the founding board members of Kōkua Hawaiʻi Foundation, Blake has a background in law and is also an advisor to the North Shore Community Land Trust to help protect and preserve the natural beauty of the North Shore of Oʻahu.
Bryce Sprecher
Owner of Summa Hawaiʻi, Bryce Sprecher is also founder and former owner of Oʻahu Community Recycling, a private curbside collection company that donates recyclables back to local schools. He has played a crucial role in developing Kōkua Hawaiʻi Foundation's 3R's Recycling Program.
Carol Feinga
Prior to joining the Kokua Hawaii Foundation's board of directors, Carol Feinga spent 8 years as Kokua's Administrative Director and Recycling Program Director, helping the organization to expand it's recycling program to K-12 schools statewide. Today, Carol continues her work as an environmental steward at Designs by AINA, a sustainable fashion and home furnishings company she founded recently. Carol also volunteers as a KHF AINA in Schools docent at Laie Elementary School and serves on the board of directors at Ko'olauloa Educational Alliance Corporation, Ko'olauloa Heath and Wellness Foundation, and the Laie Community Association. Carol enjoys bringing together people and resources to solve Hawaii's environmental challenges. Born in Laie and educated at BYU Hawaii, Carol brings deep local knowledge, strong community ties, and a wealth of expertise in environmental education, business and marketing to Kokua's board.
Ed Kenney
Ed's restaurant, TOWN, is a lively gathering place guided by the mantra, "local first, organic whenever possible, with aloha always" and has received accolades in local and national press. Ed has been a member of the ʻĀINA In Schools Steering Committee since 2006, sits on the Board of Directors for MAʻO Organic Farms, and is on the Advisory Committee for Hogan Entrepreneurs, The Culinary Institute of the Pacific at Kapiʻolani Community College, and The Culinary Arts Program at Leeward Community College.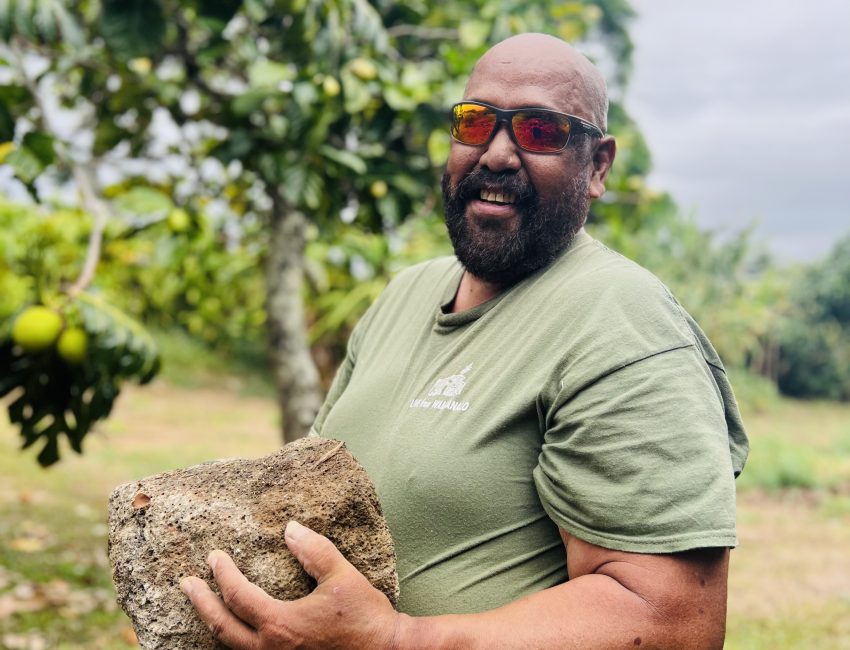 Kawika Kahiapo
Musician, ordained minister, Kawika Kahiapo is highly involved in cultural, educational, and environmental happenings in Hawaiʻi. Since his group Kaukahi performed at the 2005 Kōkua Festival, Kawika has accompanied Jack to many school assemblies to perform music and spread the message about caring for our islands and ocean. He also sits on the Board of Directors for North Shore Community Land Trust, PBS Hawaiʻi, and Hoʻolupa Foundation.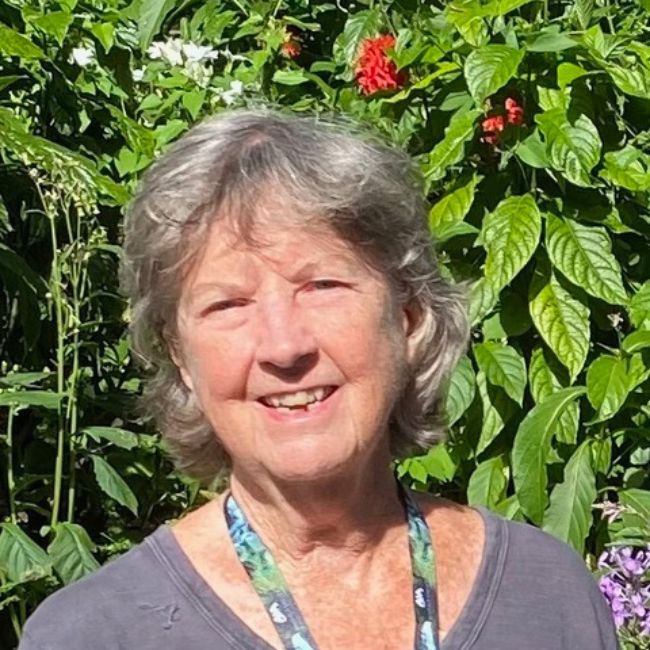 Ruth Holmberg
Ruth Holmberg, former principal of Sunset Beach Elementary School, has been a supporter of the Kōkua Hawaiʻi Foundation since its inception and has worked to develop many of the environmental programs that the foundation currently offers to local schools. She continues her support of education and the environment through her work with teacher leaders and administrators and membership on the board of the North Shore Outdoor Circle.